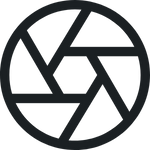 Image Sensor Subscriptions
Curated, cost-effective analyses of image sensors across a range of innovative applications.
Base product road maps on hard facts, understand what's going on with state-of-the-art and next generation imaging sensing devices.
Save time and effort - Identify key technology elements and gather technical intelligence on competitors' technology.
Formulate ideas to develop differentiated products. Choose between outsourcing or building an internal team to create a custom solution.
Dependents
(Market Research, Equipment, Raw Materials)
Know the trade-offs behind each decision. Product line managers receive data to understand technology trends in the key imaging and optical sensing sub-sectors.
The Image Sensor Advantage
Improved quality of image processing, optics, and interfaces is allowing manufacturers to focus on design innovation and process improvements.
Image Sensor Channels
Educate technical staff on the state-of-the-art technology for existing and pursue markets, benchmark competitors' solutions, compare manufacturing cost adders & design strategies and stimulate new ideas to de-risk product planning and integration strategy.
Broad coverage of the enabling technologies and pixel architectures in use in array imagers, time-of-flight (ToF), event-driven, biometric, and other optical sensors. Tactical reporting on new solutions as they come to market is augmented by curated analyst content.
An extension of the SEM-based Device Essentials (DEF) channel performed on a subset of the annual DEF targets. The DEP channel offers thorough structural and dopant analyses using TEM, TEM-EDS, TEM-EELS, SCM/sMIM, SIMS analytical techniques.
Process sequence, including mask name, process and recipe description, method, tool, material, and thickness/depth, and mask count estimate supported by DEP content and 'analyst's experience and informed speculation.
Structural, materials, and key feature analysis of a wide range of image sensor camera modules and other optical sensing components, including IC-related integration topics.
Complementary to the more process-centric Device Essentials Channel, this provides floorplan and selected structural analyses of image signal processors (ISP) in high-volume, high-growth, and emerging applications.
Hierarchical schematics, delivered in a proprietary Cadence-like environment including cross-probing to layout capability, of the active pixels, column readout, ADC, row control, PLL, and Bandgap.
Sign up for latest analysis, news and insights from TechInsights!
Stay informed about TechInsights' products, services, and events. Email collection adheres to TechInsights' Privacy Policy.
Revealing the innovations others cannot inside advanced technology products
Contact
General Inquiries
1-888-666-8888
1891 Robertson Rd #500, Nepean, ON K2H 5B7
Copyright © 2023 TechInsights Inc. All rights reserved.