SIA-SRC Webinar Collaboration Towards Decadal Plan Goals: Advances and Challenges in Semiconductor Design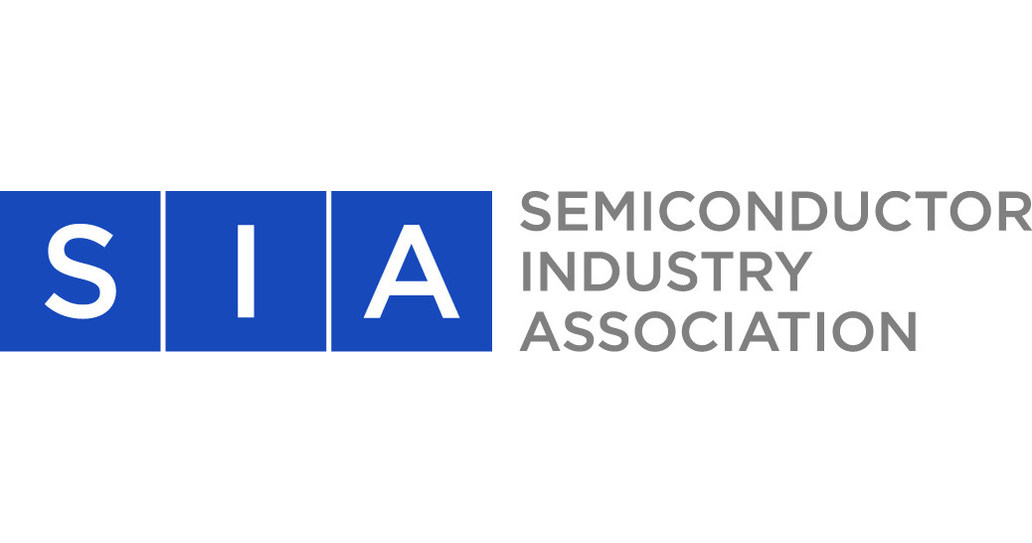 Dear Mary,
Join us tomorrow at12:30 pm EDT for the complimentary SIA-SRC Webinar - Collaboration Towards Decadal Plan Goals: Advances and Challenges in Semiconductor Design.The SRC-DARPA JUMP program reignited system design innovation in many areas. Examples include transcending the current limitations of 2D planar integrated circuits by pioneering 3D monolithic and heterogeneously integration, application-driven architecture and system-driven technologies, communication technologies, including the ongoing revolution in autonomous vehicles and intelligent highways, etc. Research topics include data intensive at-scale cognitive workloads, video processing/visual analytics, tool chain development to support the next era of "functional hyper-scaling", and many others.
The main goal of the webinar is to present the "success stories" of the JUMP program and identify a compelling research agenda in Semiconductor Design based on the Decadal Plan for Semiconductors.
Speakers include, David Isaacs, Vice President, Government Affairs at SIA; Valeria Bertacco, Thurnau Professor of Computer Science and Engineering at the University of Michigan; Kevin Skadron, Harry Douglas Forsyth Professor & Chair at the University of Virginia; Anthony Rowe, Siewiorek and Walker Family Professor at Carnegie Mellon University; Ada Gavrilovska, Associate Professor, School of Computer Science at Georgia Tech; Andrea Kells, Director, Research Ecosystem at Arm; and Tom Rondeau, Program Manager, Microsystems Technology Office at DARPA. The session will be moderated by Ameen Akel, Senior Member, Advanced Memory Systems at Micron.
We look forward to seeing you tomorrow, Tuesday, June 14 at 12:30 pm EDT for the complimentary webinar!
Register for the webinar here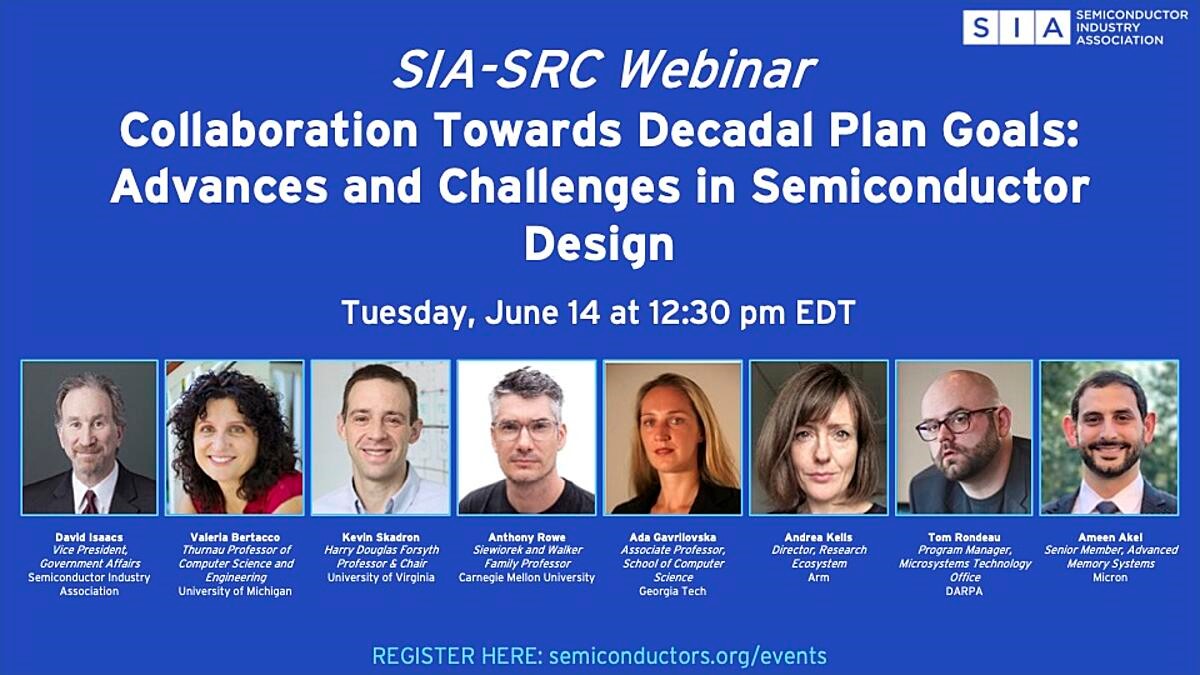 Free Newsletter
Get the latest analysis of new developments in semiconductor market and research analysis.
---
Semiconductor Industry Associaltion (SIA)
1101 K Street NW
Washington, D.C. 20005
202-446-1700
You must be a subscriber to access the Manufacturing Analysis reports & services.
If you are not a subscriber, you should be! Enter your email below to contact us about access.
Sign up for latest analysis, news and insights from TechInsights!
Stay informed about TechInsights' products, services, and events. Email collection adheres to TechInsights' Privacy Policy.
Revealing the innovations others cannot inside advanced technology products
Contact
General Inquiries
1-888-666-8888
1891 Robertson Rd #500, Nepean, ON K2H 5B7
Copyright © 2023 TechInsights Inc. All rights reserved.