Image Sensor Blog
OMNIVISION Introduces Premium 50MP Image Sensor
For Flagship Smartphones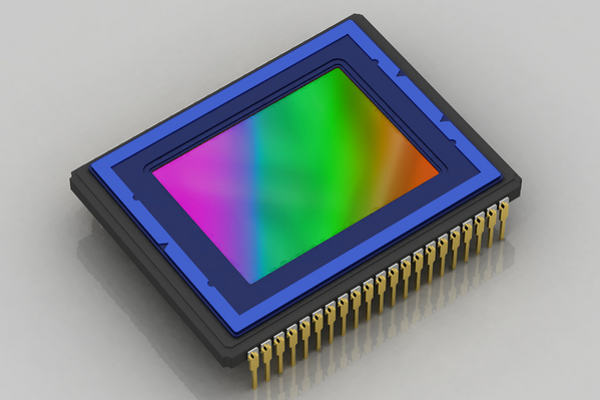 The rapid development in image sensor technology is marking a new phase in the evolution of smartphone cameras, leading to the introduction of new CIS products with strong imaging capabilities.
In 2023, Smartphone OEMs are eager to release smartphones with top-of-the-line camera performance in order to maintain momentum and counter the negative market trends which are clouding the industry. Improving the camera capabilities of their devices is a key strategy for these OEMs as they strive to stay competitive and attract consumers.
Today OMNIVISION announced its most premium mobile image sensor, the OV50H 50MP image sensor which offers high-quality imaging and superior autofocus in dynamic scenarios, further providing an enhanced photography experience. The image sensor is targeted for rear wide and ultrawide camera applications for smartphones.
Key Features
The OV50H image sensor combines a 50MP resolution with a sensor size of 1/1.3″ and a large pixel size of 1.2μm designed on OMNIVISION's PureCel®Plus-S-stacked die technology. The sensor's large size combined with bigger pixel size provides a strong platform to capture impressive details across dynamic lighting conditions.
The sensor also uses OMINVISION's proprietary dual conversion gain (DCG), extending the dynamic range by more than 100db and reducing motion artifacts, delivering low-noise output. The on-chip DCG combination and Staggered HDR timing support allow for flexibility of different HDR modes across varying scenes. The image sensor delivers a high-resolution 50MP Bayer output in well-lit environments. For low-light capture, 4-cell binning enables 12.5MP resolution with 2.44µm pixel size having high light sensitivity.
The image sensor also adopts OMNIVISION's first H/V Quad Phase Detection (QPD) technology ensuring that both horizontal and vertical orientations in the same frame with 100% phase difference coverage across the entire image sensor array, leading to the improved calculation of distance, faster autofocus, and better low-light performance.
OV50H is also upgraded in terms of video recording capabilities including support for 8K video recording at 30fps and 4K video capture with EIS at 120fps and also 60fps with HDR. The sensor also has a high gain mode for video recording, that enables up to 256x analog gain but with a reduced frame rate.
Outlook
OMNIVISION's OV50H builds upon the success of OMNIVISION's flagship OV48C image sensor, delivering strong upgrades in terms of specification and technology. The OV50H is fabbed on SMIC 40nm process technology. The image sensor is a strong addition to the portfolio of 50MP mobile CIS products from OMNIVISION. In terms of positioning, OV50H CIS is targeting high-end to premium tier devices, OV50E and OV50A will target CIS for high-end and mid-high tier smartphones while the OV50C is positioned for the smartphone cameras in the low and mid-tier market.
The demand for large format and high-resolution image sensors provides a strong opportunity for image sensor vendors to grow in a period of weakening economic sentiments. Smartphone OEMs are keen to remain competitive despite the challenges, and the camera continues to be a strong focus of differentiation and provide unique user value. Therefore, smartphone vendors are expected to capitalize on this market demand by offering premium 50MP CIS products to potentially gain a competitive advantage.
Our research notes that the demand for high-end image sensors in premium smartphones has driven the market for smartphone image sensors in Q3 2022. However, an excess inventory of low-pixel products and slower demand for smartphones caused the volume of image sensors to decrease by more than 10% annually in the quarter. During the period, Sony Semiconductor Solutions led with 53 percent revenue share followed by Samsung System LSI and OMNIVISION.
For more information: Handset Component Technolgies Service
Make informed business decisions faster and with greater confidence
Gain sample access to the world's most trusted source of actionable, in-depth intelligence related to semiconductor innovation and surrounding markets.
The authoritative information platform to the semiconductor industry.
Discover why TechInsights stands as the semiconductor industry's most trusted source for actionable, in-depth intelligence.