Memory Components in Your Smartphones: China, Apple, and Samsung
Memory chip design is one of the key concerns on smartphones due to the strong demands for lower power consumption (LPDDR4/4X/5), higher bandwidth, higher density, and higher retention. Today, customers' demands for smartphone memory performance are the same as PC and mobile data storage. Due to these reasons, worldwide smartphone makers including Samsung and Apple have been used memory devices with more advanced and cutting-edge technology nodes for low-power DRAM and NAND storage components.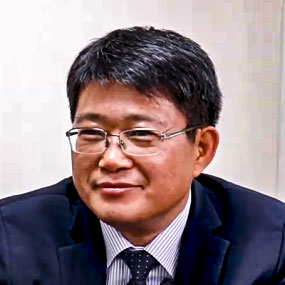 Jeongdong Choe
As we know, for DRAM, Samsung, Micron, and SK Hynix all have already released D1z commercial products DDR4, LPDDR4X, or LPDDR5 on the market. In addition, Micron D1α is the most advanced technology node ever on DRAM and the first sub-15 nm technology used on the cell design. For NAND storage, commercial products have 112L, 128L, 144L, and 176L from Samsung, KIOXIA, Western Digital, SK Hynix, Micron, Intel, and YMTC.
Subscribe to TechInsights Blogs
Join our list to get the latest blog posts directly in your email.
When it comes to the China smartphone brand names, Huawei (and Honors), Xiaomi, OPPO, and VIVO are the big players on the smartphone market. Regarding the low-power mobile DRAM components used on the smartphones, they have LPDDR4X or LPDDR5 DRAM chips fabricated from the major big-three DRAM makers; Samsung, SK Hynix, and Micron (Table 1). Further, they used the advanced 10-nm class DRAM nodes such as D1y and D1z. For example, HONOR X20 and OPPO A54 phones have Micron D1z and Samsung D1z LPDDR4X. The most advanced LPDDR5 devices are also used for the latest China smartphones, for example, Xiaomi Redmi K40 Pro and Vivo X70 phones have S-D1z LPDDR5 chips and LPDDR4X Samsung chips.
For reference, for Apple iPhones and Samsung Galaxy phones, Samsung revealed LPDDR5 products with D1z generation for Galaxy 21 series in 2021. Apple iPhone 13 series used 4GB or 6GB LPDDR4X RAM with SK Hynix D1y, for example, together with A15 5-core GPU Bionic chip. Samsung has just released S22, S22+ and S22 Ultra Galaxy phones in which Samsung D1z 16Gb LPDDR5 chips (K3LK7K70BM-BGCP package markings) are on the board.
Ensure you're armed with the latest technical intelligence.
Sign up for a free trial today to see how the TechInsights Platform will help you.
Sample reports from this blog may be available with your free trial.
For NAND storage components used on the China smartphones, in most cases, they used 92L/96L and 128L TLC 3D NAND chips from the major NAND chip makers. Early last year, we found some 2D eMMC NAND chips, for example, from Xiaomi Redmi 9A phones, however, currently all the China smartphones have the 3D NAND components with eMMC5.1 or UFS 3.1 standard. Recently released OPPO A54 and some Honor smartphones have the eMMC 5.1, while all the others have the UFS 3.1 specification. For reference, for Apple iPhones, KIOXIA led the storage wins on 128GB, 256GB, and 512GB components for iPhone 13, 13Pro and 13Pro Max in 2021. They all have KIOXIA's FXH8 112L 512Gb chips in each device. Samsung assembled S-128L TLC NAND devices for S21/21+/S21 Ultra in 2021, and S22 series as well in 2022.
Sign up for latest analysis, news and insights from TechInsights!
Stay informed about TechInsights' products, services, and events. Email collection adheres to TechInsights' Privacy Policy.
Revealing the innovations others cannot inside advanced technology products
Contact
General Inquiries
1-888-666-8888
1891 Robertson Rd #500, Nepean, ON K2H 5B7
Copyright © 2023 TechInsights Inc. All rights reserved.