Strategic Technologies Blog
MediaTek's Smartphone Apps Processor Shipments Decline for the 4th Straight Quarter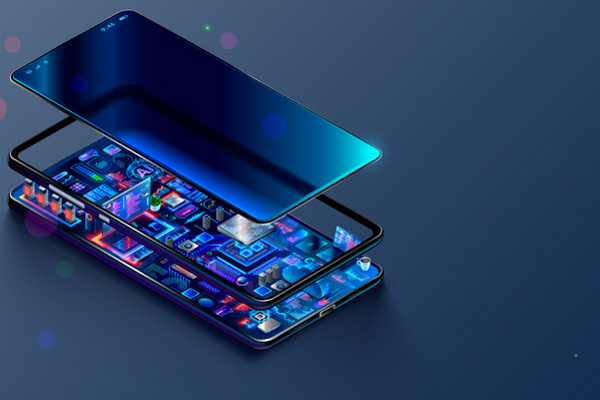 The global smartphone applications processor (AP) market grew 17 percent to $10 billion in Q3 2022. Our latest research report estimates that Apple, Qualcomm, MediaTek, Samsung LSI and Unisoc captured the top-five revenue share rankings in the smartphone applications processor (AP) market in Q3 2022. The ongoing inventory correction, macro and China lockdowns all affected shipments.
Apple led the smartphone AP market with a 36 percent revenue share, narrowly ahead of Qualcomm. MediaTek ranked number three with a 22 percent share.
5G-attached AP shipments accounted for 52.5 percent of total smartphone APs shipped in Q3 2022.
7nm/6nm-based smartphone AP shipments declined 21 percent sequentially in Q3 2022, driven by significant weakness in mid-range 5G chips from MediaTek.
TSMC Maintained an 80 percent share in the smartphone AP foundry market in Q3 2022, driven by Apple, Qualcomm, MediaTek and Unisoc relationships.
Android smartphone AP vendor shipments declined 4 percent sequentially in Q3 2022, driven by a weak China market, inventory adjustments and macro weakness.
Qualcomm once again benefitted from its high mix of premium tier Snapdragon 8 series of AP shipments. Despite a 23 percent unit shipment decline, Qualcomm posted a 32 percent revenue growth, driven by high average selling prices (ASPs) for its premium tier APs.
The smartphone AP market is increasingly driven by processor content and our research suggests Qualcomm's smartphone AP ASPs grew 71 percent in Q3 2022.
On the other hand, Samsung LSI's Exynos smartphone AP shipments showed signs of recovery with two straight quarters of sequential growth. Samsung shifted focus to the high-volume mid-range models, helping it boost its shipments.
MediaTek's smartphone AP shipments declined quarter-on-quarter for the fourth quarter in Q3 2022. The company's shipments took a significant hit due to Chinese customers' inventory adjustments, especially in the mid-range 5G segment. However, the company's Dimensity 9000/8000 series of APs got good traction.
Google saw a solid double-digit sequential shipment growth thanks to traction for its Pixel Tensor line of APs, which featured in the Pixel 6/7 lineup.
The mid-range and low-end segments experienced significant weakness in recent quarters due to high inventory at Chinese OEMs. Android AP vendor revenue bottomed in Q4 2022 and will see sequential growth in Q1 2023. However, given the weak seasonality in March and June quarters, the increase will likely come mostly in 2H. In addition, we think the mid-range market will probably come back to life when the Chinese OEMs clear inventory and start ordering by mid-2023. Even premium tier APs saw softness in 2H22 but will likely pick up from 1Q23, driven by new flagship device launches from Samsung and China OEMs.
Sign up for latest analysis, news and insights from TechInsights!
Stay informed about TechInsights' products, services, and events. Email collection adheres to TechInsights' Privacy Policy.
Revealing the innovations others cannot inside advanced technology products
Contact
General Inquiries
1-888-666-8888
1891 Robertson Rd #500, Nepean, ON K2H 5B7
Copyright © 2023 TechInsights Inc. All rights reserved.