Do you know what your competitors are up to and how it impacts your product?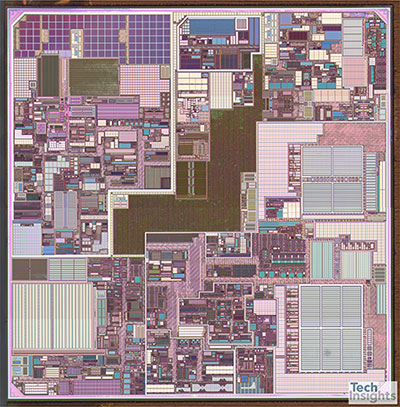 Speed up development and time to market with the latest competitive technical intelligence on 5G market leaders and disruptors
Go to market faster by accelerating design and strategic investment decisions using fact-based information from reverse engineering analysis
Build a stronger product roadmap by driving R&D innovation and optimizing designs with competitive intelligence on the latest 5G technology advancements
Increase confidence and leverage in negotiations with foundries based on factual data on the manufacturing process and materials used
The co-existence of 4G and 5G networks is driving mobile radio frequency (RF) innovation in a competitive and fast-paced market. However, this also poses many complex design challenges for Engineers and Designers such as power consumption, heat dissipation, and available space. Given that 5G is particularly prominent in handsets, most of the problems faced on the front end are around integrating many discrete components into modules for power and space efficiency.
A TechInsights' Mobile RF Subscription enables a better understanding of the latest 5G transceivers (including mmWave) across a broad range of the latest cutting-edge devices. This helps accelerate product development by making it easier to identify changes between evolving transceiver architectures for more insight into how design challenges are being addressed by competitors.
Cost estimates as well as process node and foundry identification are also available to provide more fact-based leverage in foundry selection and negotiations to ensure a fair agreement is reached.
The following channels are available in the Mobile RF subscription:
Transceiver Floorplan: Provides a better understanding of the key functional blocks that make up the transceiver and estimated cost to manufacture the die.
Transceiver Architecture: Provides analysis of the connection of key blocks in a die for the communication of antenna to modem over cellular.
Envelope Power Tracker Floorplan: Provides analysis of key blocks in a die that monitor and manage the power supply for communication of antenna to modem over cellular. This enables better understanding of power supply management.
Envelope Power Tracker Architecture: Provides analyses that explains the connection of key blocks in a die for power supply management.
Front End Module Architecture: Focused on highly integrated front-end modules of key RF chips in mobile phones.
Front End Die Circuit: Builds on the analysis in the Front End Module Architecture channel by analyzing some of the die circuits (i.e. power amplifiers, low noise amplifiers, RF switches, RF filters) found in the front end modules.
Stay a step ahead of the competition
Ensure you're armed with the latest technical intelligence to inform decisions on new market opportunities, product strategy, cost optimizations, and more.
All analysis is curated by our industry-recognized, trusted Subject Matter Experts and leverages our 30+ years expertise of reverse engineering expertise to reveal technology innovation across the competitive 5G landscape that impacts your organization and helps inform decision-making.
Reports by manufacturer include:
Samsung, Qualcomm, MediaTek, Xiaomi, Apple, and many others.
RF chips from leading mobile devices include:
Google Pixel 6, Apple iPhone 13, Samsung Galaxy S21, Xiaomi Mi 11, and many others.
Subscription coverage
A subscription to any one of the Mobile RF channels provides 12-month access to all new and previous analyses on the TechInsights' Platform that cover disruptive and innovative technology across notable players in the market such as Qualcomm, Samsung, MediaTek, and more for a more complete view of the competitive landscape.
Breadth & depth of content
Subscription content on the TechInsights' Platform not only includes reports and high-quality images, but also the latest technology news and analysis in the Mobile RF space through blogs authored by our subject matter experts. Roadmaps and progress trackers are also updated in real-time to provide visibility into upcoming technology.
Easy, self-serve access
Once subscribed, get 24/7 access to the TechInsights' Platform no matter where you are - log in from your laptop, desktop, or tablet. The latest technology news (SME blogs) can also be accessed from our mobile app to ensure you're always up to date.
Get the competitive advantage of the 5G technology evolution and innovation to help inform your technical and business decisions.
Sign up for latest analysis, news and insights from TechInsights!
Stay informed about TechInsights' products, services, and events. Email collection adheres to TechInsights' Privacy Policy.