Insight driven by curiosity and purpose.
If you are excited by the thought of digging deep into the latest technologies to understand how a product functions, is made or maps to a patent, you belong here.
What makes TechInsights so unique?
We work at the cutting edge of technology to inform global industry leaders.
We uncover innovation in the latest technology. We are unique and disruptive in what we do.
We not only embrace diversity and equity, they are inherent in what we do. We foster an environment of transparency and open communication.
We encourage autonomy and provide a strong network of support to allow our contributors to expand upon their areas of expertise. Our work is intellectually challenging and rewarding.
Our Teams
Revealing innovation is a team effort!
Products
Our Product team is a hub for idea generation, product innovation and bringing new products to market
Software
We are building the content platform for the semiconductor industry; our Software team is a growing collection of innovators working to delight our customers with ingenious functionality and design
Operations & Engineering
World-class lab teams, subject matter experts, and analysts are at the core of our reverse engineering practice. We tear down, dissect, and analyze consumer electronics from IC identification down to the atomic level
Sales, Marketing and Customer Success
These teams serve as the face of TechInsights, and demonstrate our value to prospective clients and existing clients
Corporate & HR
 
Our corporate teams support company growth and operation at a global scale (People, Facilities, Planning and Business operations, R&D, Finance, Information Systems and Data Enterprise, Legal, IT
International teams
 
Technology is global and so is our team. We are proud to operate in an environment that benefits from the richness of diverse cultures, work experiences, and schools of thought
Grow with us
Continuous learning – we evolve as technology evolves
Learn from colleagues, ongoing programs, and the work itself
Belong with us
Highly collaborative work environment
Supportive work environment with ongoing social, community, and health initiatives
Learn from us
Staff of proven experts in their respective fields
We are the only company in the world that does all that we do
Share with us
Technology knows no bounds or borders, and neither do we
Benefit from and contribute to the richness of our globally diverse teams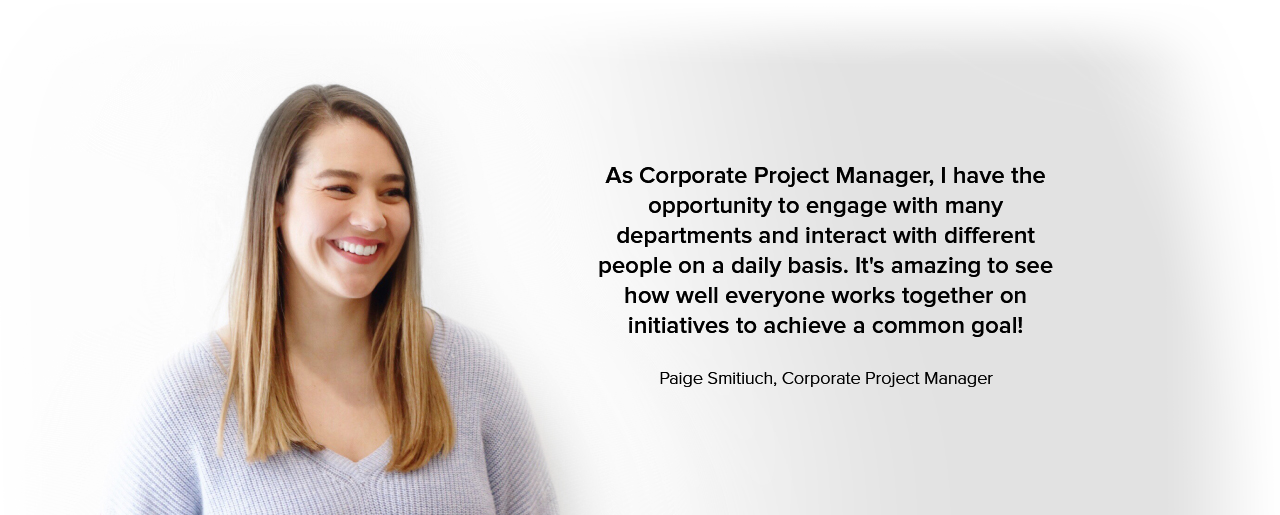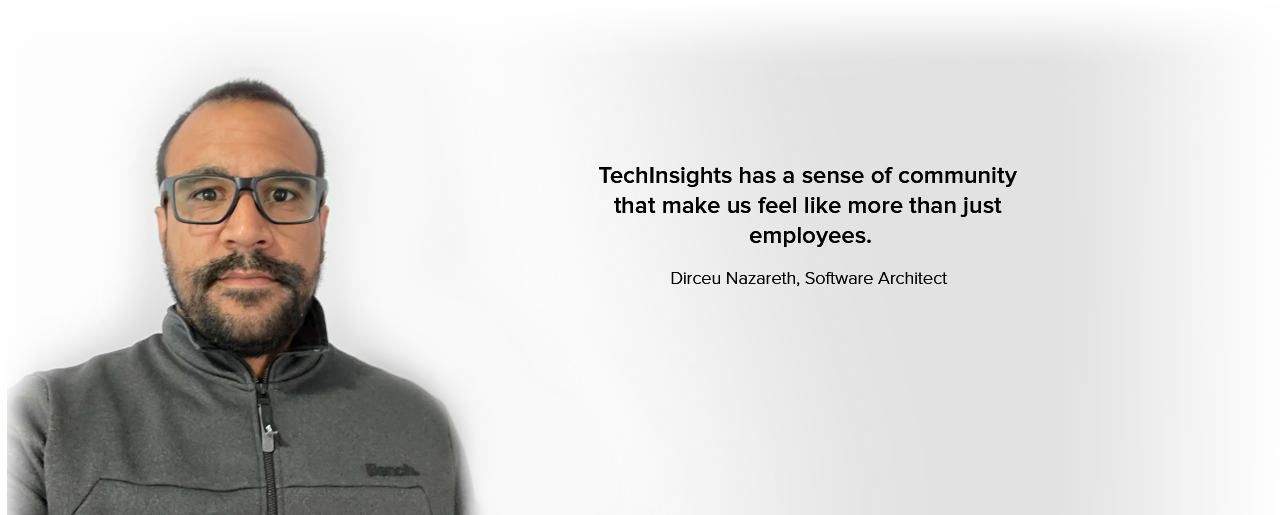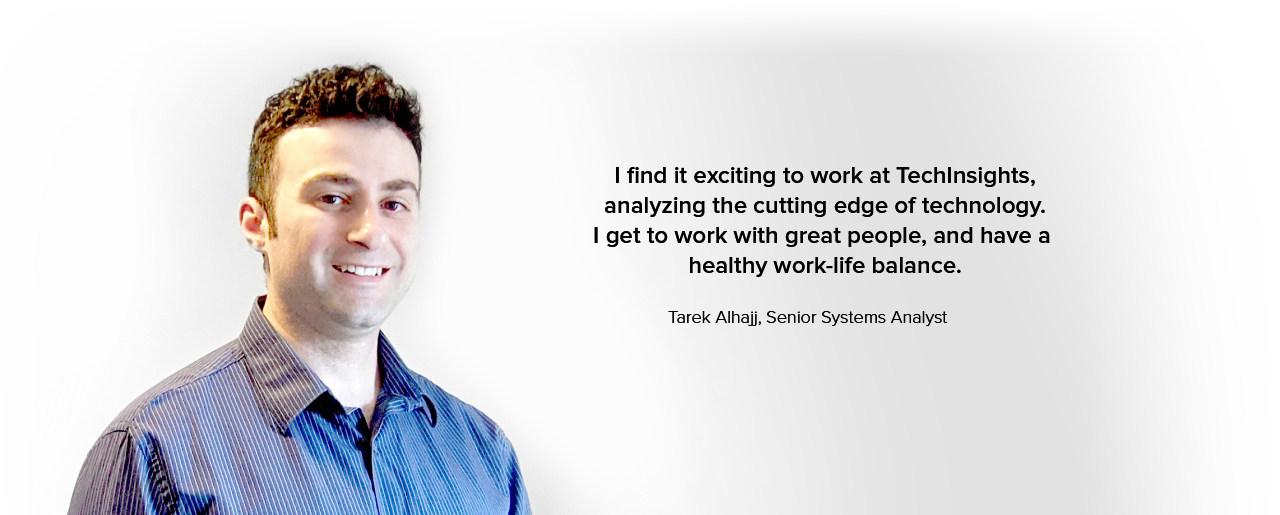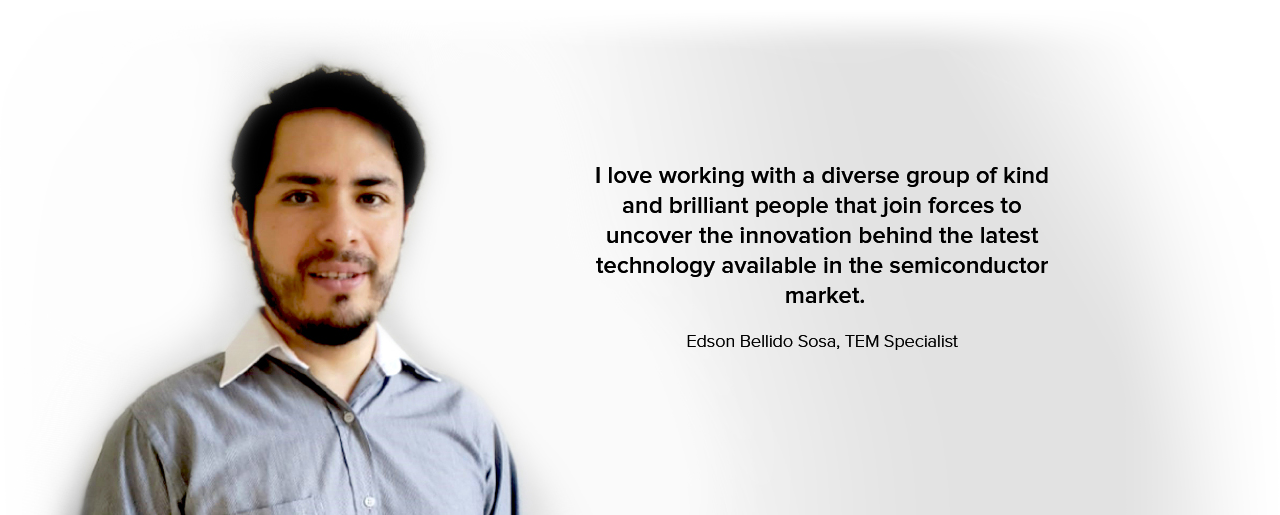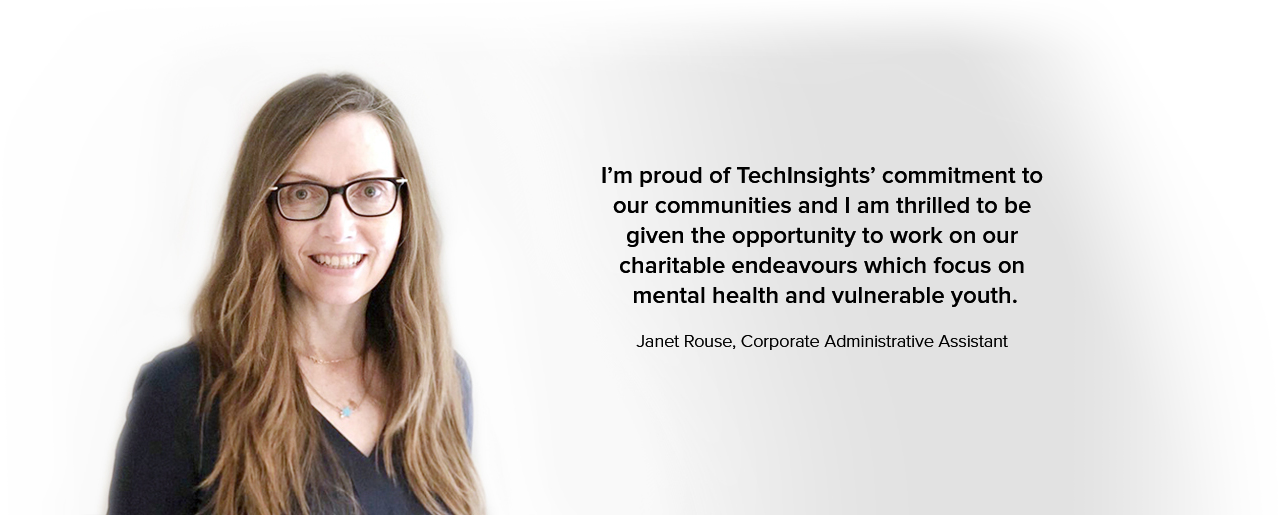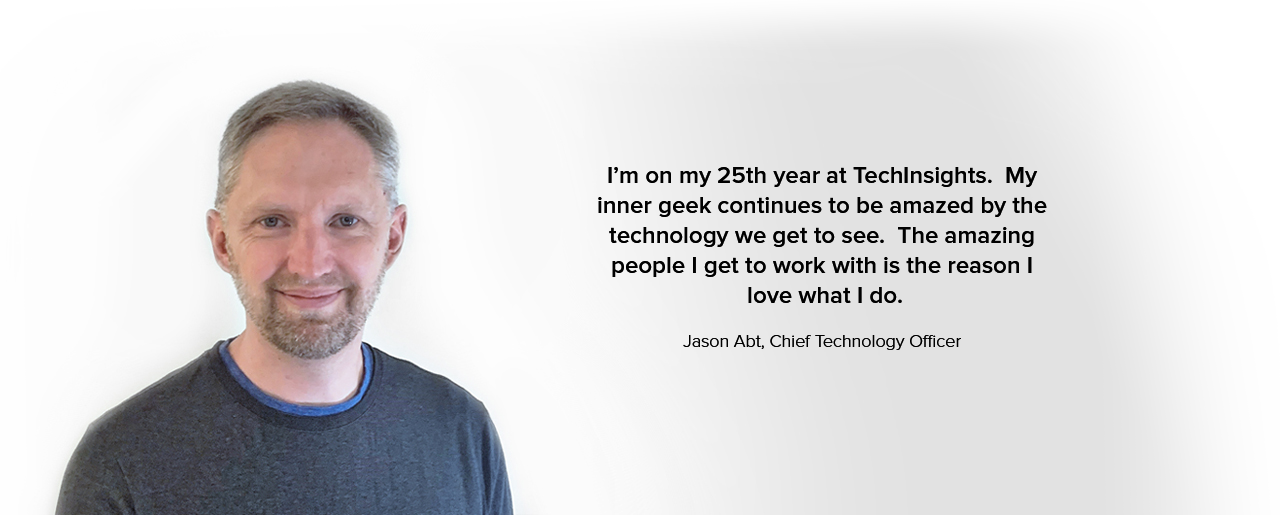 Our Perks
Compassionately supporting each other is one of our corporate priorities
Health and wellness
Fitness reimbursement to help you with your health goals
Employee and Family Assistance programs and augmented mental health support
Benefits & total rewards
Competitive salaries
Comprehensive benefits
Flexible vacation to allow you to adapt your paid time off to your personal needs
Learning and development
Culture of knowledge sharing
Company sponsored support for training and professional development
Thank you for your interest in TechInsights. Here are our current opportunities.
Don't see an opportunity that taps your skills and interests?
Don't worry. We're always interested in hearing from talented individuals who want to help us deliver world-class solutions to our clients.
Frequently Asked Questions
Our business is complex, but our value proposition is simple.
Sign up for latest analysis, news and insights from TechInsights!
Stay informed about TechInsights' products, services, and events. Email collection adheres to TechInsights' Privacy Policy.
Revealing the innovations others cannot inside advanced technology products
Contact
General Inquiries
1-888-666-8888
1891 Robertson Rd #500, Nepean, ON K2H 5B7
Copyright © 2023 TechInsights Inc. All rights reserved.